Winter 2020/2021
In jedem Fall hat ein A-Z Team-Mitglied schon einen "Corona-Winter" erlebt und sie teilt im Blog (Englisch) ihre Erfahrungen in Australien:
Snow skiing in Australia during the pandemic – is it really any different?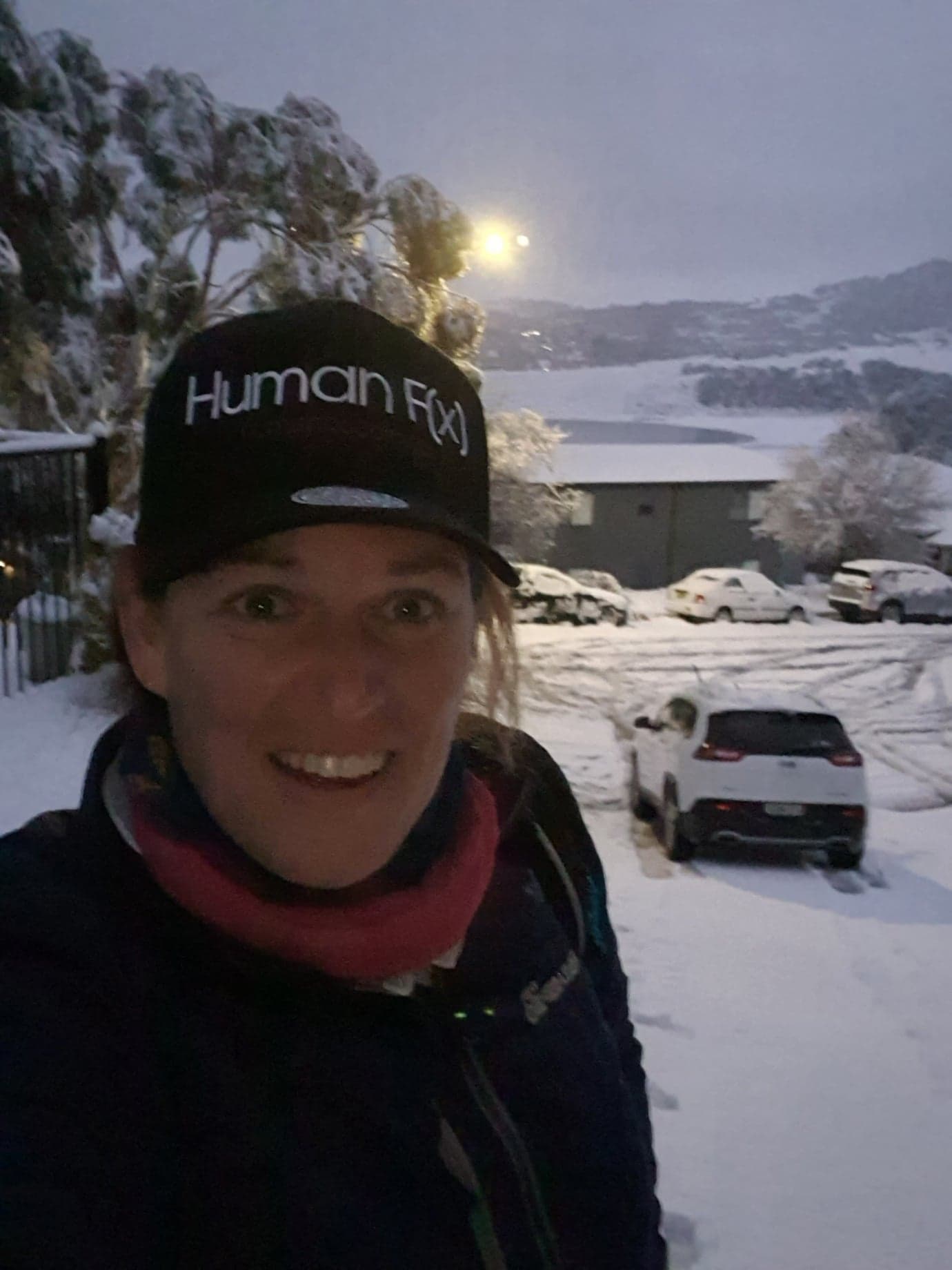 My name is Gemma and I work as a ski-instructor and coach doing back to back seasons between Australia and Austria.
In Austria I am based in the Arlberg, Tirol which is often considered as one of Europe's top regions for skiing. I work for Skischule A-Z; for the incredible Powder 8 Tiefschnee (powder skiing) champion Anton Zangerle. I feel very blessed to have been accepted into A-Z's small but strong and energetic team, comprising instructors competent in teaching in over 10 languages. We work across the resorts of Sankt Anton, Pettneu, St. Christoph, Stuben, Zὓrs, and Lech.
I am excited and looking forward to another season with Skischule A-Z this coming winter 2020/2021, following a jump start working in the ski industry during the pandemic at Perisher ski resort in Australia.
When I heard the ski-season was going ahead this year in Australia, I must admit I was originally extremely nervous and I didn't think it would last longer than about 2 or 3 weeks, 4 at tops. I was uncertain for my health and safety during these unprecedented times.
However, it has been over a couple of months now since Australia opened for skiing and I'm glad I decided to go. In the resort everything feels normal… not a lot different to previous seasons, even though we had a second wave and a massive spike in Covid-19 cases in Victoria during this time.
I found the strength within myself to trust my senior leaders to create a safe work environment for us all to enjoy, which they did. Now I'm equipped with this experience and it will help with the safe operation of our ski school in Austria. I will be bringing my learnings to help make a beautiful and enjoyable ski holiday for all our Skischule A-Z guests and hopefully help to create a safe environment in the Arlberg.
In fact, except for wearing face coverings and adhering to social distancing, the pandemic has barely been noticeable. Skiing all day in a face covering is far easier than you think. In fact, I've made it all the way home (30km drive) and sat in my house reading emails with my face covering still on before realising.
The only time face coverings are not required in Perisher is when eating. Originally some people tried to start snacking in lift lines to avoid wearing face coverings, although only those with a kangaroo loose in the top paddock tried this. The rules were quickly tightened in these places and rightfully so.
It is probably important to note, lift lines in Australia are highly organised by comparison to other parts of the world. Australians queue like the British. Skiers are filtered onto lifts with structured laneways and guest services staff regulate the crowds – now simply adding a reminder for people to wear face coverings to their repertoire. Most respectable folk comply with the face covering policy. I think wearing face coverings is worth doing, even if it's not a rule. In fact, I was doing it last winter in Austria before the Pandemic broke out. I took my own precautions when on cables cars and on public transport.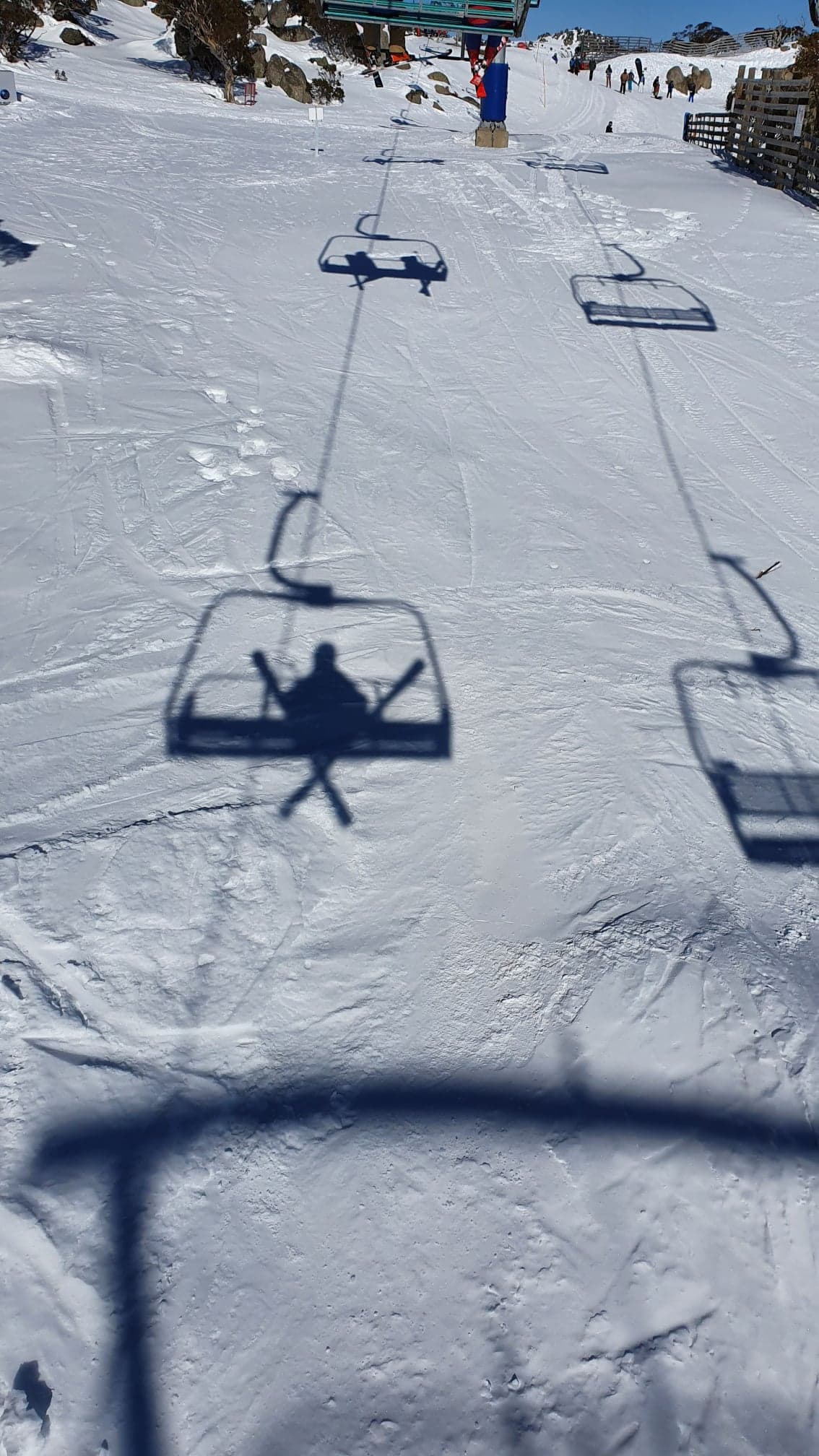 In terms of social distancing, the rules at Perisher have been no more than two people on a 4-person chairlift, no more than 3 people on an 8-seater, and only one person per T-bar. An exception to the rule applies when people live together, they can ride together, or when there is some type of prevailing health and safety issue. Other than that, we comply with the Australian health regulations of 1.5 metres social distance and 4 square metres per person indoors.
As a ski instructor in Australia, some of the specific rules have included:
• No touching guests or lifting them off the ground unless there's a significant safety issue – I try to avoid lifting anyway, although it is hard to avoid this when it comes to children.
• Use teaching aids (such as hoola hoops) instead of touching people's ski poles/ stocks and all teaching aids to be sprayed with disinfectant before and after use.
• Staff lockers are socially distanced.
• No children under 6 on kids club and all children under 6 to be accompanied by an adult on private lessons.
• Only half days for children's group lessons with no indoor activities or meal breaks.
• No indoor training with any guests.
Meal breaks are allowed on private lessons.
Overall, I have found it incredibly easy to adapt to the new normal, it's way easier than I thought it would be and at the end of the day, there are less people on the mountain, which is pretty cool. I highly recommend if you usually go on a ski holiday, this year should be no different to any other. I recommend you plan early and organise lift tickets and lessons early, as restrictions on numbers and availability seems to be the biggest issue for people. Have fun skiing and please book a lesson with me this coming winter am Arlberg, Tirol, Austria.
Author: Gemma McMillan – Ski Instructor / Coach
Diese E-Mail-Adresse ist vor Spambots geschützt! Zur Anzeige muss JavaScript eingeschaltet sein. or +43 680 11 87 989